I walk half inspired to make lanterns decorated and this time the recycling is preserved cans.
Let's learn how to do this in a slightly different way, using a tool called Micro Grinding. With it we will make the small holes on the surface of the Tin, in the drawings that we wish.
Make coffee cups disposable Lantern. Click and learn from LightingHowto.
Before someone write me saying, "ahhh" Cris, but I do different!!! … I'm already explaining that you can do the same job without this tool. If this is your case, simply fill your can of water, put in the freezer to freeze and then stick the drawing with nail and hammer. Easy too.
But what I want to do today is show you how important it is to have appropriate tools to realize our projects, especially if you want to market your production. The tools cost more, but the finish and rapidity in the realization process outweigh the investment. Craftsmanship doesn't have to be anyway, right?
Micro Grinding sounds like a mini drill, but in addition to stick you can perform a number of other tasks by simply changing the finials. Options range from small holes until carvings and polished. Via the internet you can find several brands for purchase. Search.
How To Make Lanterns With Cans
If you don't have that can opener that leaves no burrs, mash them using a chaia or stem of a screwdriver. The burrs will be smoothed and there will be no risk of cuts.
The cans have a tendency to rust, so they should be prepared as soon as used. Rinse well and apply two coats of primer for metal, which you purchase at any craft supply store. After that you can save for your projects.
With the base of primer applied you can use up to PVA paint to paint, but I point out the water-based enamel. If you plan to sell this work use spray paint.The finish is a thousand times better, valuing your piece.
To facilitate your work, cut a strip of paper at the time and can draw on it the picture that you want to apply.It's easier to work that way.
Cool drawing in the Tin so that the paper doesn't slip and not get out of the place.
Place a drill 0.8 in your micro grinding and stick on the lines of the design. If you do not have this tool, do as indicated at the beginning of this article, with frozen water, nail and hammer.
Buy Your Dremel Already, Click Here
Wipe on the can to remove any dust from the holes and then apply two coats of water-based varnish to give a better appearance. Again if you're going to do to sell, use spray varnish.
Of course if you choose complicated drawings will have more work to make the holes, but with Micro Grinding you solves this problem.
The correct way to make the holes does not require strength, yes way. If you use force the bit will slip on the can, then start slowly that you can't miss.
These lanterns you can use wherever you want and if they hang just put thick wire handles. Another charm to your garden and terrace and an interesting way to decorate for theme parties.
Gallery
How to Recycle: Cool Recycled Christmas Lanterns
Source: how-to-recycle.blogspot.com
Homemade Gifts – Tin Can Lanterns
Source: kidscraftroom.com
15 Ways to Use Tin Cans in Recycled Art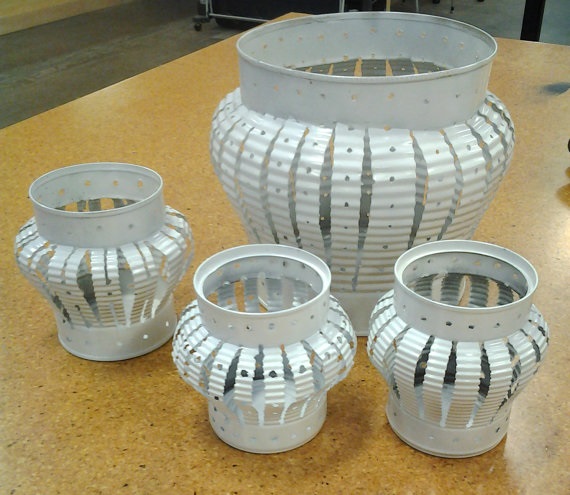 Source: recyclenation.com
Recycled Tin Can Lantern & Planter
Source: www.smallhomesoul.com
Showdown of Christmas Lanterns at Monol – Monol …
Source: mymonol.com
Recycled Tin Can Lantern & Planter
Source: www.smallhomesoul.com
Recycled Tin Can Lantern & Planter
Source: www.smallhomesoul.com
Recycled Halloween Crafts
Source: www.upcycled-wonders.com
How to Recycle: Cool Recycled Christmas Lanterns
Source: how-to-recycle.blogspot.com
1000+ images about PROJECT: CHRISTMAS DECORS FROM RECYCLED …
Source: www.pinterest.com
Recycled Tin Can Lantern & Planter
Source: www.smallhomesoul.com
27 best Christmas images on Pinterest
Source: www.pinterest.com
Tin Can Hacks and DIY Ideas
Source: www.the36thavenue.com
Tin Can Crafts: Make Your Own Recycled Luminaries
Source: blog.consumercrafts.com
How to Recycle: Cool Recycled Christmas Lanterns
Source: how-to-recycle.blogspot.com
How to Recycle: Cool Recycled Christmas Lanterns
Source: how-to-recycle.blogspot.com
Christmas Lanterns
Source: www.youtube.com
20 Recycled Tin Can Craft Ideas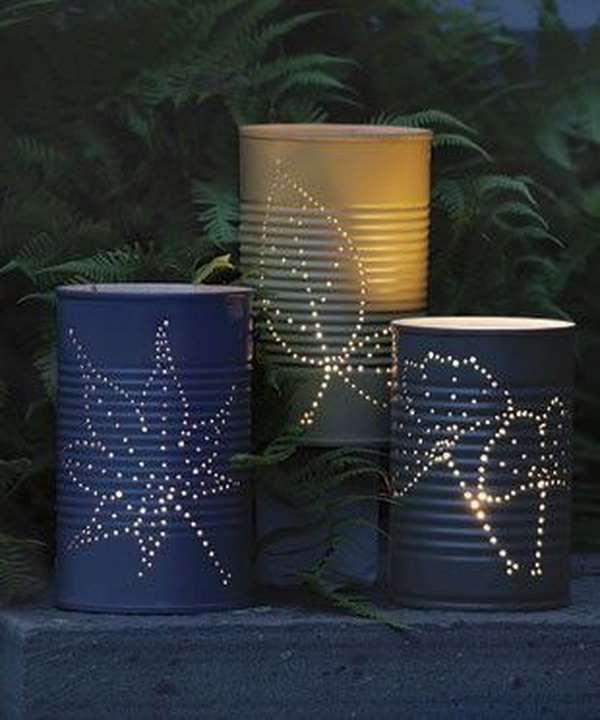 Source: hative.com
How to Recycle: Cool Recycled Christmas Lanterns
Source: how-to-recycle.blogspot.com
How to Make Simple Recycled Tin Can Lanterns 2
Source: inhabitat.com