Living Green and Saving Energy
Living Green and Saving Energy
Climate protection-I'll join you! Following this principle, the climate protectionists are trying to make as many people as possible to change their minds. This goal is to be achieved through targeted information work, user-oriented information reproduction and media engagement in the area of ​​environmental and climate protection. As the marketing and social media manager of the campaign, Katharina Kavermann is supporting this project by the climate protectionists. A guest article.
Everyone can contribute to climate protection and the small steps are usually the most effective. This is also the case with energy saving. Many believe with energy-saving measures only to spare their own wallet. However, money saving and environmental protection are not an obstacle: energy saving is not only good for the household fund, but also promotes the sustainable use of finite resources, saves unnecessary exhaust fumes and thereby supports the protection of the environment and the climate.
Less Energy Consumed Means Less CO2 Emissions
For example, every kilowatt-hour of electricity saved prevents the emission of additional CO2. Carbon dioxide (CO2) is linked with other greenhouse gases to accelerate global climate change and contribute to the warming of our planet.Every saving of this gas therefore promotes climate protection at the same time. Already one kilowatt hour of electricity saved can save about 590 grams of carbon dioxide. If you now also include green electricity for your own household, the climate protection effect is even higher: the kilowatt hour of electricity generated from the conventional electricity mix causes 590 grams of CO2, as already mentioned. On the other hand, one kilowatt hour of electricity generated from renewable energies causes only 40 grams of CO2.
Policies Are Important, But Is The Comprehensive Introduction Of Energy Efficiency Classes Sufficient?
Governments have also recognized the link between energy saving and environmental protection and are working with reforms and guidelines for electrical appliances to improve our energy balance. Recent EU reforms illustrate these developments: Only energy saving lamps are allowed in the EU and more and more devices have an energy efficiency class identification requirement. The future German federal government is also planning further bans on energy-absorbing equipment and the expansion of current measures to save energy throughout Germany is also being planned.
Unfortunately, however, the current efforts lack concrete figures for future energy efficiency targets. In 2011, the government agreed that by 2020, German energy consumption should fall by 20% by the year 2050 by 50%.These ambitious goals are unfortunately no longer to be heard in the previous coalition negotiations. In this area, however, it is interesting to plan an efficiency fund to provide financial support to poorer households in procuring more energy-efficient appliances.
Consumers Do Not Know The Domestic Electricity Eaters
This innovation could be a real improvement for many citizens and our environment, as every kilowatt-hour of saved electricity is a cost and CO2 savings. Nevertheless, many citizens do not see this effect and are afraid of the purchase of new equipment, since they only see the cost of the new acquisition.The EU-certified label, for example, shows which device consumes the least amount of electricity – the best class at the moment is A +++, but many statistics are not known to many consumers: the direct breakdown of the cost savings is therefore missing. In addition, there is the lack of knowledge about the household's own electricity consumption: almost half of all Germans do not know where electricity is consumed most. This is the result of a study by the Deutsche Energie-Agentur GmbH from 2013. So many people do not know that most people consume the most energy besides heating and hot water, especially refrigerators, freezers, washing machines, tumble dryers and multi-media equipment.
There Is A Lot Of Energy Saving Potential
Faced with this ignorance, the following disclosures of energy consumption and possible savings are to serve as a first orientation aid, as well as the connection between electricity savings and climate protection:
When replacing a class D refrigerator by a new, more efficient class A++refrigerator, you can save 400 kilowatt-hours of electricity annually-calculated for CO2 emissions, you already save 250 kilograms.Similar calculations also occur with washing machines and dryers: even if new equipment costs about 350-400 euros in the acquisition, this money expenditure is usually brought back after 4 years of operation: a saving of approx. 400 kilowatt hours means in euro a saving of 90 euros annually.
Other simple measures can also be true energy saving mias: for example, you can save up to 200 kilowatt hours of daily boiling water by using a suitable lid for the pot on the stove.These are, after all, more than 100 kilograms of CO2 emissions per year.Similar effects can be achieved with the direct hot water connection of the washing machine and dishwasher: if the appliances are directly connected to hot water, you can save up to 25% energy per wash.
Lighting also offers a great deal of savings with the opinion of ZephyrLEDLights: If you are consistently using energy-saving lamps or LED lamps, you can save up to 4/5 of the original energy expenditure in the lighting field.A sample calculation: replacing 10 light bulbs in an apartment with energy-efficient light bulbs costs you € 127 less annually for electricity and also saves more than 300 kilograms of CO2 emissions.
Even these few points illustrate the importance and, above all, effective energy saving. An increase of one's own energy efficiency can already be achieved with small steps: One kilowatt-hour of electricity is quickly saved and provides an effective contribution to environmental and climate protection through CO2 savings. So if you care for the environment and the climate and also save money, you should think about your own energy consumption and make it more efficient.
Gallery
Living Green and Saving Energy – Honolulu Magazine
Source: www.honolulumagazine.com
Ecology Protection Infographic. Vector & Photo
Source: www.bigstockphoto.com
Landscape Design Infographics Landscaping Services …
Source: www.shutterstock.com
Green Living: A Practical Guide to Eating, Gardening …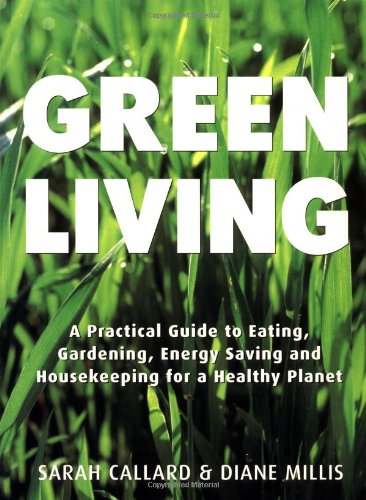 Source: www.abebooks.com
Green Living: Energy Saving for Your Home
Source: naffcofloorandinteriors.com
Epiphany!™ DFO™
Source: intelligentgreenproducts.com
Sustainable Energy: How To Save Money Using Renewable …
Source: www.amazon.fr
4 Money Saving Tips to Lower Your Energy Bill
Source: www.lovinglivinglancaster.com
11 Easy Ways to Keep Your Carbon Footprint Down Everyday …
Source: ecowarriorprincess.net
Energy Saving Stock Images, Royalty-Free Images & Vectors …
Source: www.shutterstock.com
Energy Awareness Month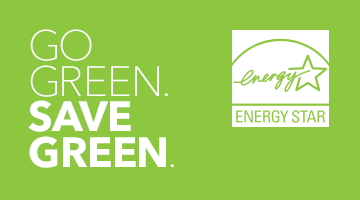 Source: livelaughrowe.com
Basics of Energy Efficient Living: A Beginner's Guide to …
Source: greenpowerlearning.com
Vector Verde Ahorro De Energía, La Protección Del Medio …
Source: es.pngtree.com
Energy Saving Green Earth Satellite Poster Banner, Saving …
Source: pngtree.com
How to Make Your Business Energy Efficient
Source: www.environmentblog.net
Sustainable living — kidcyber
Source: www.kidcyber.com.au
Clipart On Save Energy Save Environment & Clip Art On Save …
Source: clipart.guru
Green Living At Home Can Help Save You Money and Energy …
Source: windenergypros.org
10 Ways To Save Money By Living Green At Home
Source: www.vivint.com
10 Ways to Go Green and Save Green
Source: www.rainharvest.co.za