Isabel Castañer Espadrilles
Isabel Castañer Espadrilles
"If you make a holiday without espadrilles, only enjoy half!", Word of Isabel Castañer. Why not tell us in the interview exclusively for UnaDonna.
We had a chat with Isabel Castañer, the grand dame of Spanish fashion, at the helm of the family espadrilles luxury, now synonymous with the brand Castañer. It is now in stores with the new collection, but if ñora looks to the future: "I'm already working on the next spring-summer. This year's collection is super bonita, s ono really happy and proud, there are so many new things!».
Castañer has just inaugurated a partnership with the website shoefrantics.com (world leader in online event sales): there are more and more collaborations of this kind betweenmaisons of fashion and shopping, it is what they call "H & M Method", and They seem to work very well.
"For us it is an experiment, I am thrilled by this new collaboration: for Castañer is in fact the first time, we have taken up the challenge by creating a specially capsule collection Mediterranean trip by Castañer, with four models to be offered exclusively on their online platform at a price outstanding. It just started, let's see how it goes, but in our opinion will be fine!"
If you had to explain what are the espadrilles…?
"The espadrilles (in Spanish, alpargatas ) have one thing in summer completely necessary, a must, not because fashion says but because they are lightweight, comfortable and comfortable to wear, and also easy to match because they go with everything, wearing them in the morning, and you no longer think of anything else for the whole summer!
The origins of espadrilles are humble, were the canvas shoes from woven jute sole used los campesinos, the people of the camp, and fishermen.The basic model has been reworked, with new colors and fabrics, and these espadrilles, more Mediterranean, is easy to carry, even every day, you put them with jeans, a long skirt, or shorts, help to start the day on the right foot!
Then there are the models that we craft, the moment of creating the collection, call espadrilles "de vestir":they are the most sophisticated, fashion, with very high wedges, in many colors and patterns."
It is curious history of the brand, if the footwear for campesinos have become a fact of fashion! How did it happen?
"The history of espadrilles began many years ago, you have to go back until 1776, with the craftsmen alpargateros country.Then my father in law, in 1927 opened a factory and began to industrialize the process, thereby increasing the production, mainly for the people who worked in the fields and the army, and yet they had nothing to do with the world fashion.
When he finished the Spanish war, in the 40s there was a mass exodus to the countryside to cities and industries, and for us it was a tremendous crisis. This was the push that made ​​us change! We were a factory producing espadrilles humble and modest, it was all over because people did not dress like that anymore."
This was the hardest moment for the company?
"The worst thing was being able tounderstand the change and how to tackle it, was not only generations, but above all cultural: starting to be so many trends and fashions, from the rest of Europe arrived on Spanish beaches foreigners who came here to spend the 'summer.
We had the machinery and many employees, had to change gender and produced for normal people, from tourists. Thus began a new era for Castañer, introducing color to our espadrilles, red, green and blue, whereas before they were just black or white."
What was his role in this time of brand development?
"I wanted to dedicate first of all to my family, I had five children, but in this difficult time when the company opened abroad, needed someone who spoke French, and so I entered the scene! One day a customer came from Paris and I did as an interpreter, thrilled me very much unwillingly, and so from that moment on I started helping because we received letters and orders in French and I had to try to interpret them: "no, I do not want it, want it higher, wants lower…", and in the end I moved away again!
So my husband and I have started to work side by side, he had to deal with raise and solve the catastrophic economic situation, and together we took part in trade fairs abroad where we brought our modest collection of colorful espadrilles.
Then one day in Paris appeared Monsieur Saint Laurent : he wanted to entrust us with the espadrille wedge… and I almost did not know what a wedge! We were not convinced, however, we said " yes Que, que yes! " Was something a bit ' different from what we knew to do, it was not so difficult as to make the realization of the prototype which can be fitted at the beginning because my foot would not fit. We wanted to learn with all the enthusiasm in the world and with the desire to surpass ourselves, and when we bring the score to Saint Laurent found them beautiful. So we continued with the changes, as long as the first pair of espadrilles with wedge was ready. The fact is that it all started like this!
The truth is that they let me do what I wanted, even though I did not understand why I had to attack a heel to that of rope soles! Bueno , was a great adventure, which continues to please me."
As the family business has changed over the years?
"When we started to expand abroad, we realized the different markets: the American customers, for example, are more casual, sporty, then there is instead a more stylish audience such as Eastern Europe, China, Japan , with their huge stores and beautiful women and so sophisticated.
I remember when we started to have success overseas so we created espadrilles for the United States: "Pamela", one of those very models that are cleaner and without many decorations, that I said to be very "American," was a success which remained on the market for over twenty years. A real satisfaction."
What is most proud of in your career?
" I have four sons who work with me, each with its own appropriate department, and this has given me so much satisfaction, because it seems interesting that they followed the family business, without being forced. Actually out of work do not ever talk about business, nor espadrilles! We managed to achieve personal independence is out of the office than inside, because everyone takes care of their own industry. We are passionate about what we do, and we all go along famously. "
From fashion to the star system, the step was short: today worldwide, or nearly so, wearing of Castañer, actors, actresses, models, and it-girls. How do you feel?
"I love it when I see someone on the street wearing our models: the other day I met in Paris in no time at three people who carried them were of Castañer, because he knows,today there are lots of espadrilles around, but I recognize them perfectly, they have a very distinct personality! Yes, I like a lot, are a bit ' naive, I enjoy it even after 42 years of work to find our creations around, I see them and then I tell it gleefully. Enthuse everyone with the story of my shadowing to Jacqueline Kennedy in New York!
I'll always ask and I will continue to say that I was amused to death: wearing of Castañer, so I set to follow her, she went into a store and began to watch me sneak wondering "Who is this crazy lady who follows me" !? Then I walked away because I realized that I was scared. I wanted to go over and tell her that the shoes he wore had made me, but eventually I did not say anything.
The celebrities and movie stars, I understand, always make news, but what I like is really normal people going down the street and wearing a Castañer, walks with strong and decisive step because it has the shoes that fit perfectly, I think this is more important. "
What do you see the future of Castañer?
"Castañer is fortunate to be mainly exporter so the gray cloud of the crisis is a bit 'less serious for us. But we know our Spanish and Greek customers faring badly enough.
We did many kilometers , in this time of social and economic change we are focusing on new markets, both west and east: we planned the opening of new stores and sales lines now where the money flows more freely.
We were good, over time we have earned a good position within the fashion system : we are fortunate to work for major luxury brands such as Hermès and Chanel, but this is just a chapter of Castañer. Our daily lives are the collections and shops where circulates our blood and our genius, and here also we suffer a bit', like everyone else.
But the important thing is that we are creative people, in all senses! My children, who are younger and stronger than me, are the real resource of the company. "
Gallery
Castaner Castañer Denim Espadrilles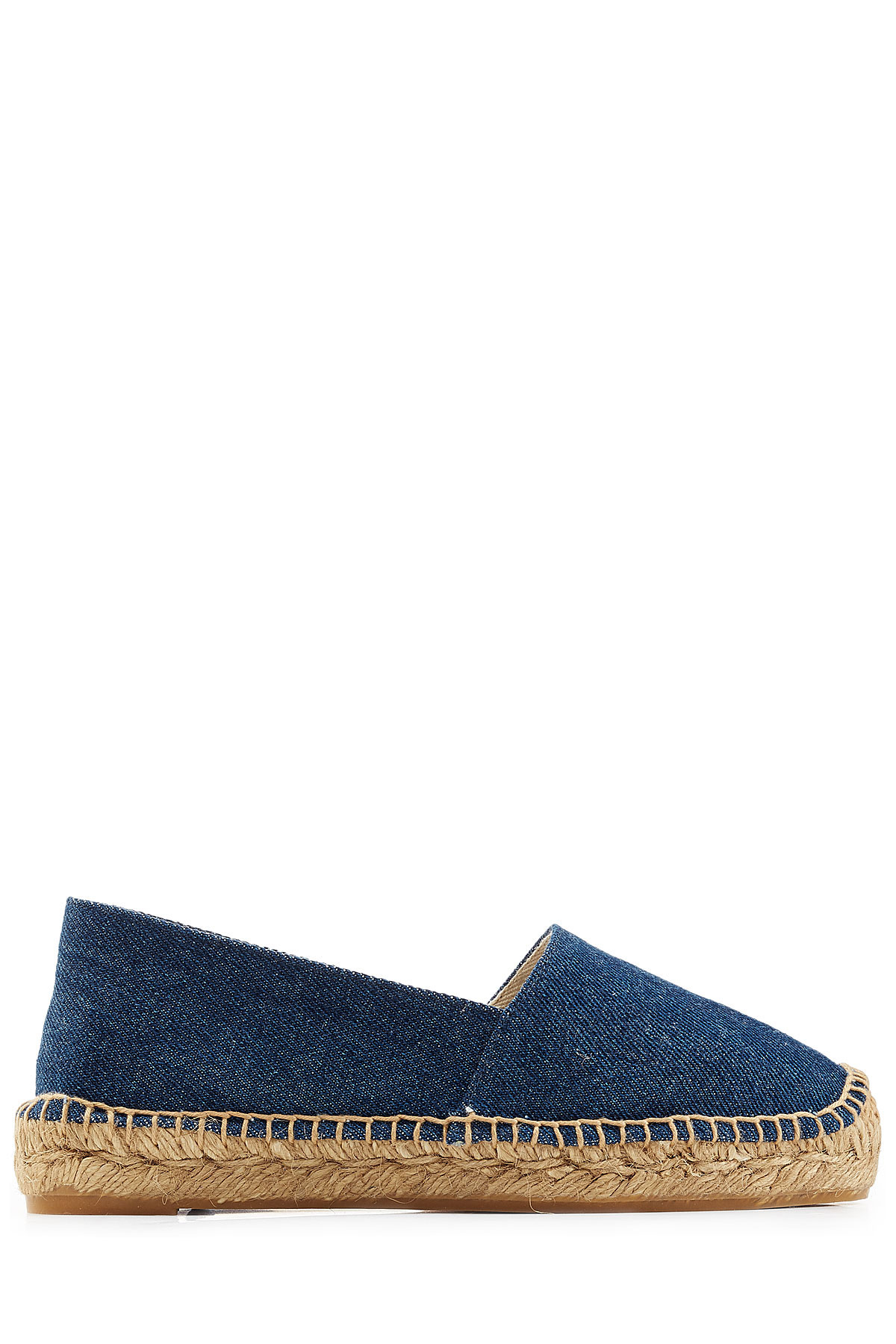 Source: www.lyst.com
Carina canvas wedge espadrilles
Source: www.matchesfashion.com
Castaner Pablo Canvas Espadrilles in Blue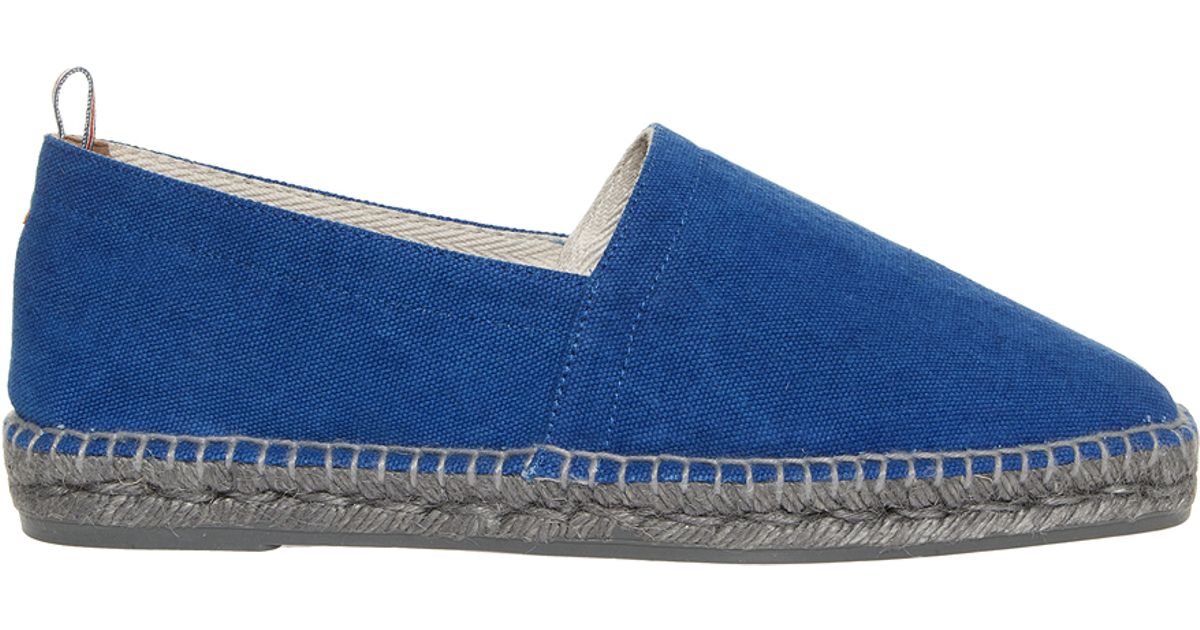 Source: www.lyst.com
Lyst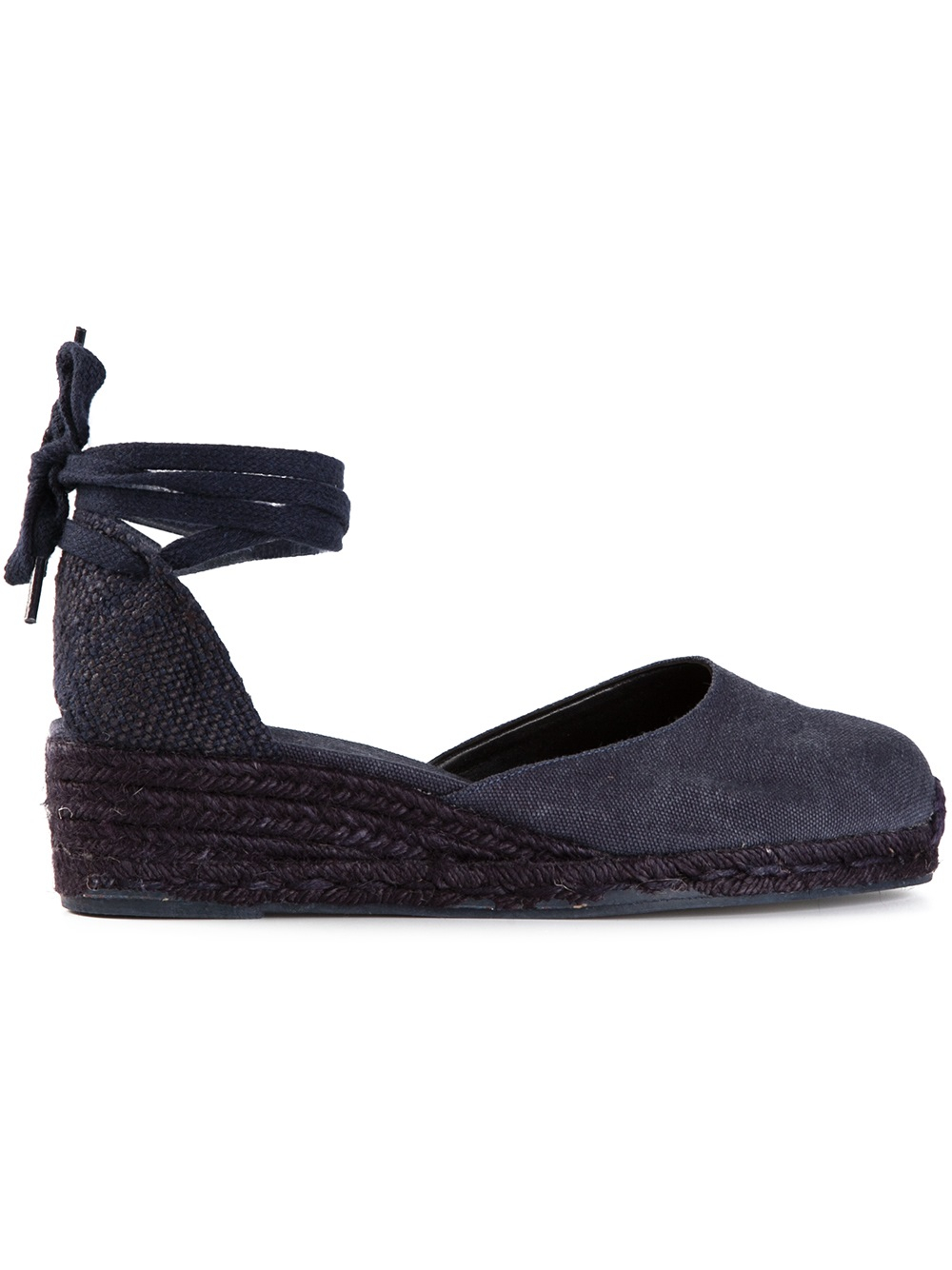 Source: www.lyst.com
Lyst – Castaner – Bi-colour Espadrilles – Women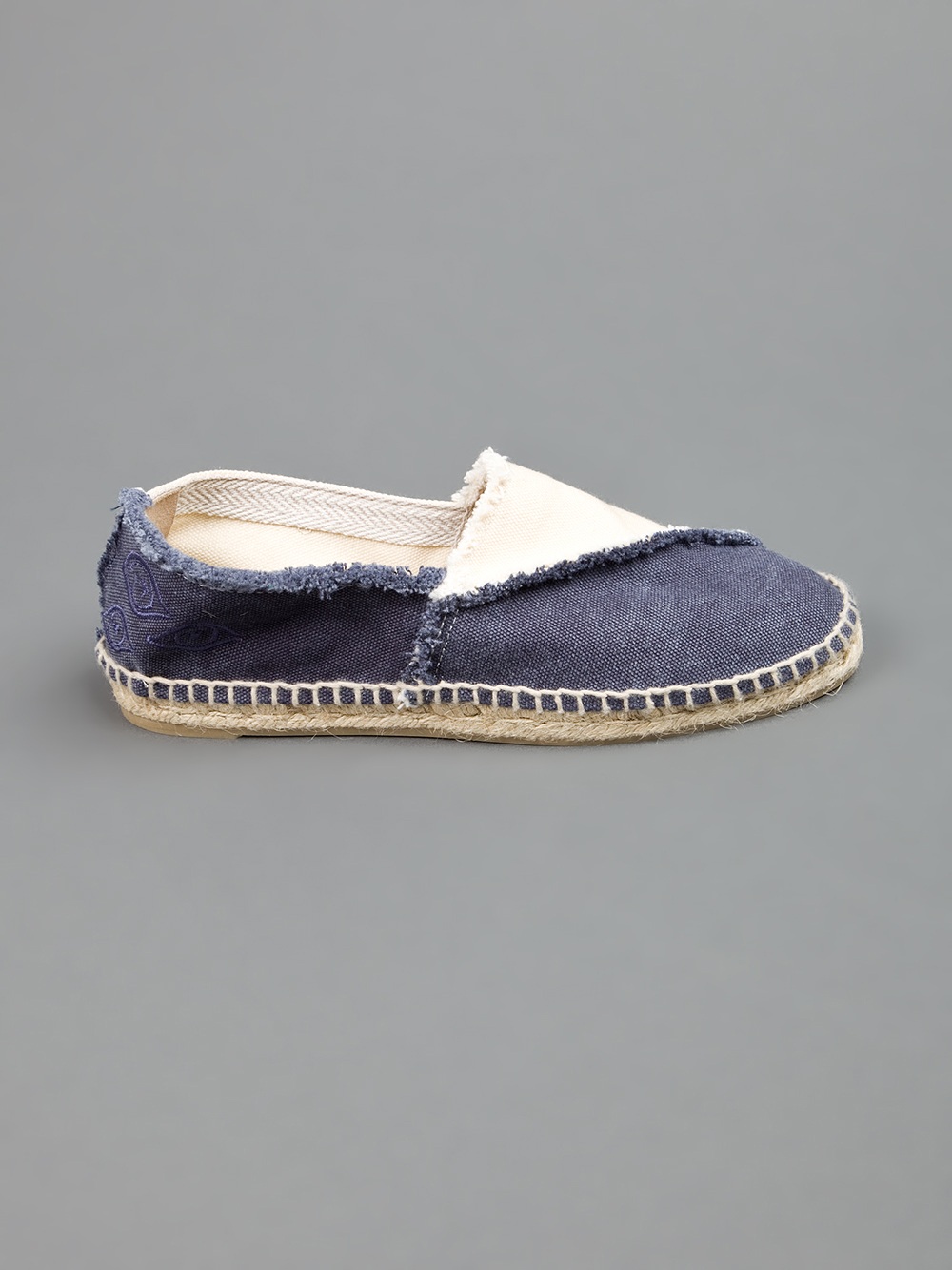 Source: www.lyst.co.uk
Lyst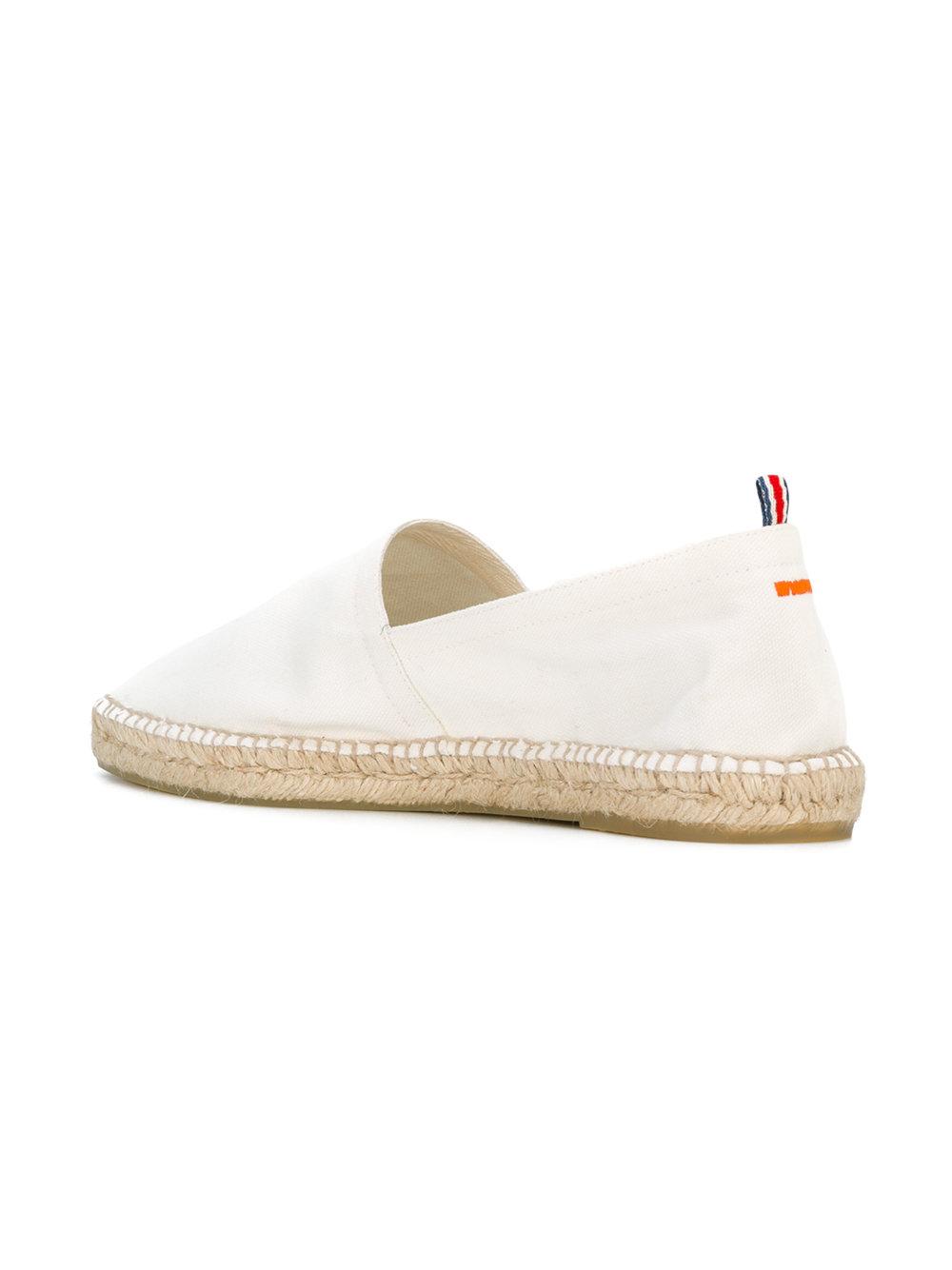 Source: www.lyst.co.uk
Lyst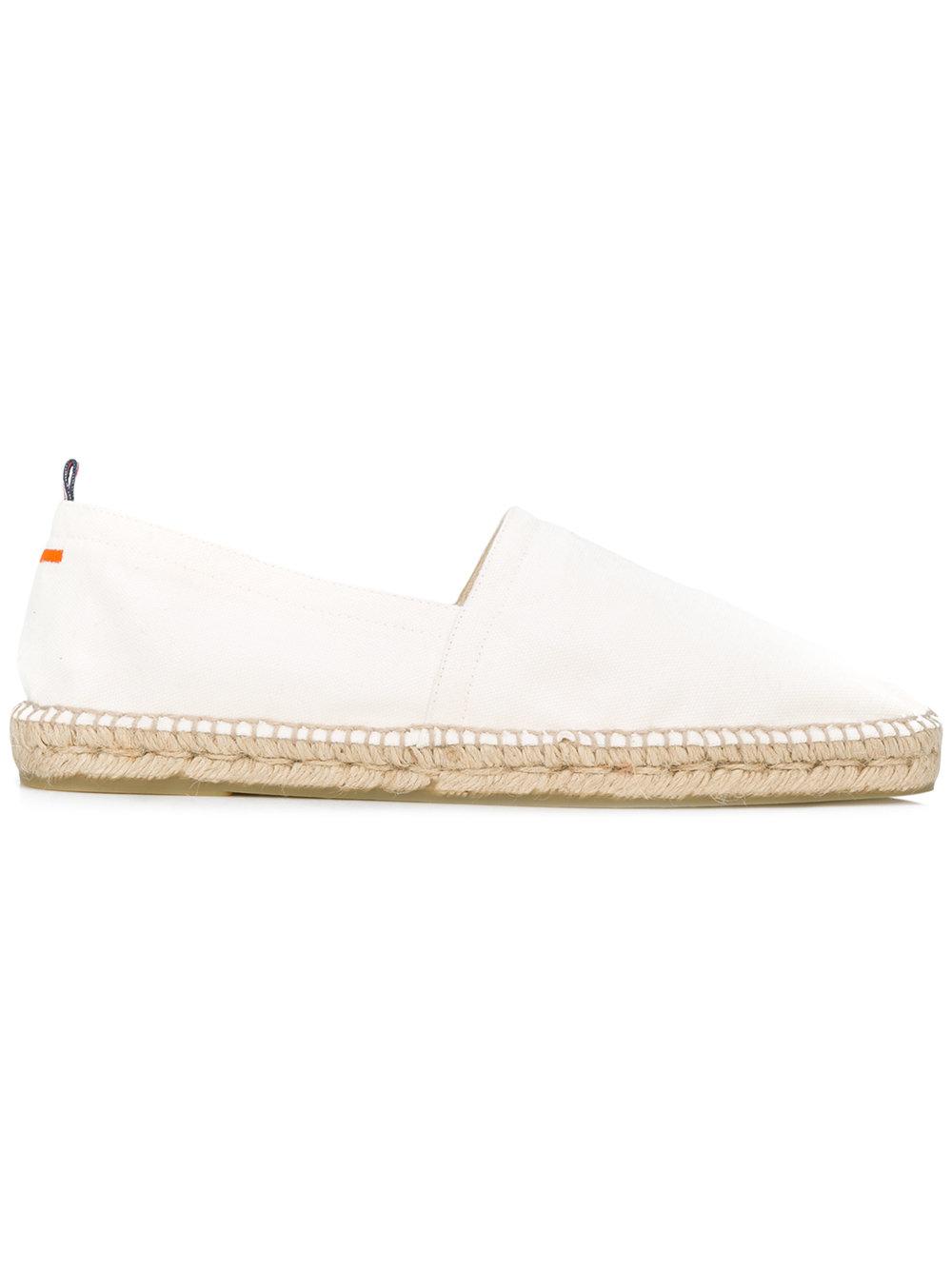 Source: www.lyst.co.uk
88% off Castañer Shoes
Source: poshmark.com
How to Wear Castañer Espadrilles with Jeans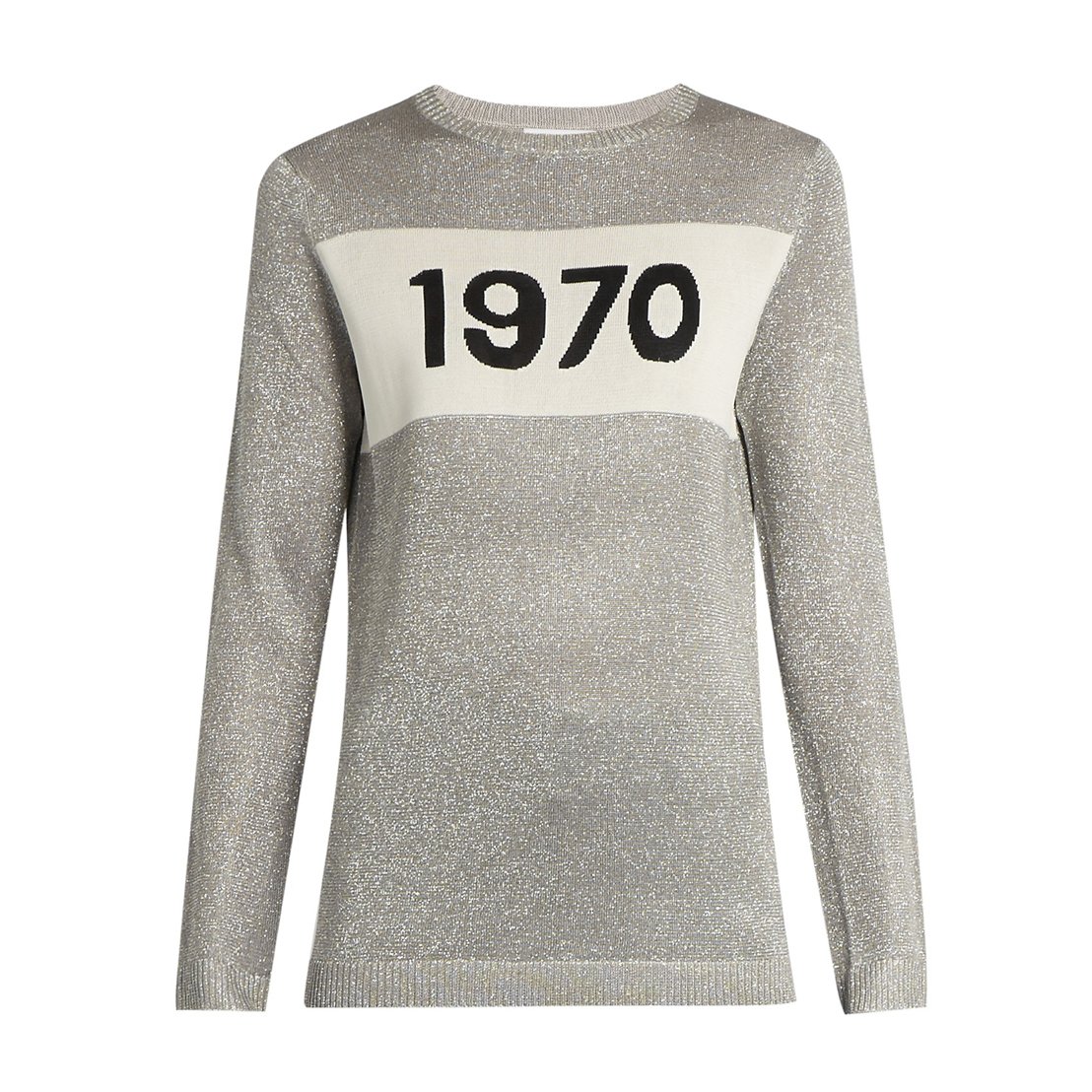 Source: www.newinspired.com
Castaner Espadrilles; The Ultimate Summer Shoes: From …
Source: doorstepluxury.wordpress.com
The 15 Best Under-£150 Buys On Net-A-Porter Right Now …
Source: www.whowhatwear.co.uk
Réalisation Par CHRISTY Review: This Dress is SHORT ft …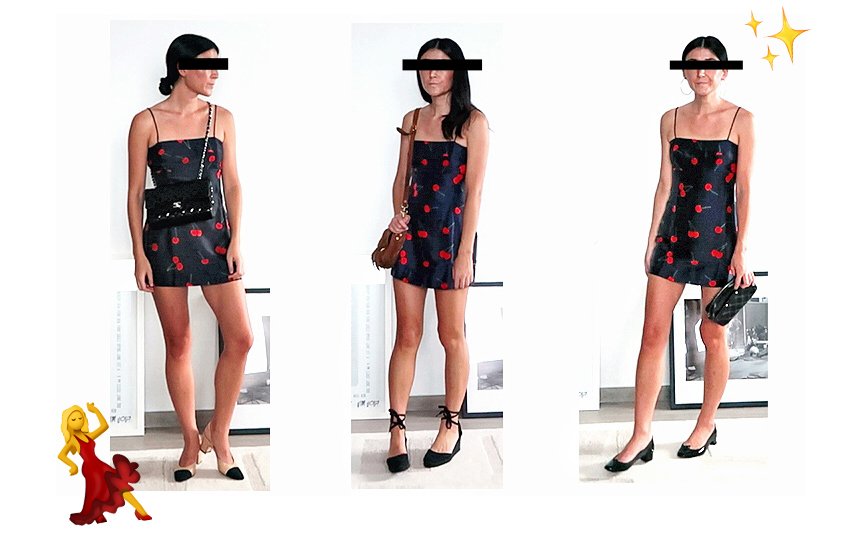 Source: www.newinspired.com
SAINT LAURENT Emmanuelle Small Fringed Leather Bucket Bag
Source: modesens.com
The 15 Best Under-£150 Buys On Net-A-Porter Right Now …
Source: www.whowhatwear.co.uk
TORY BURCH Positano Suede Lace-Up Espadrille Platform …
Source: modesens.com
Emilio Pucci Capri print espadrilles
Source: domodi.pl
Emilio Pucci Capri print espadrilles
Source: domodi.pl
Castaner Castañer Denim Espadrilles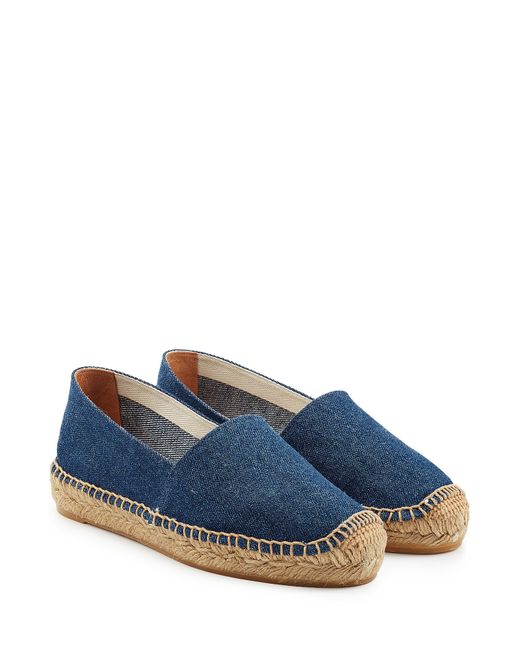 Source: www.lyst.com
Chiara canvas wedge espadrilles
Source: www.matchesfashion.com
Carina canvas wedge espadrilles
Source: www.matchesfashion.com